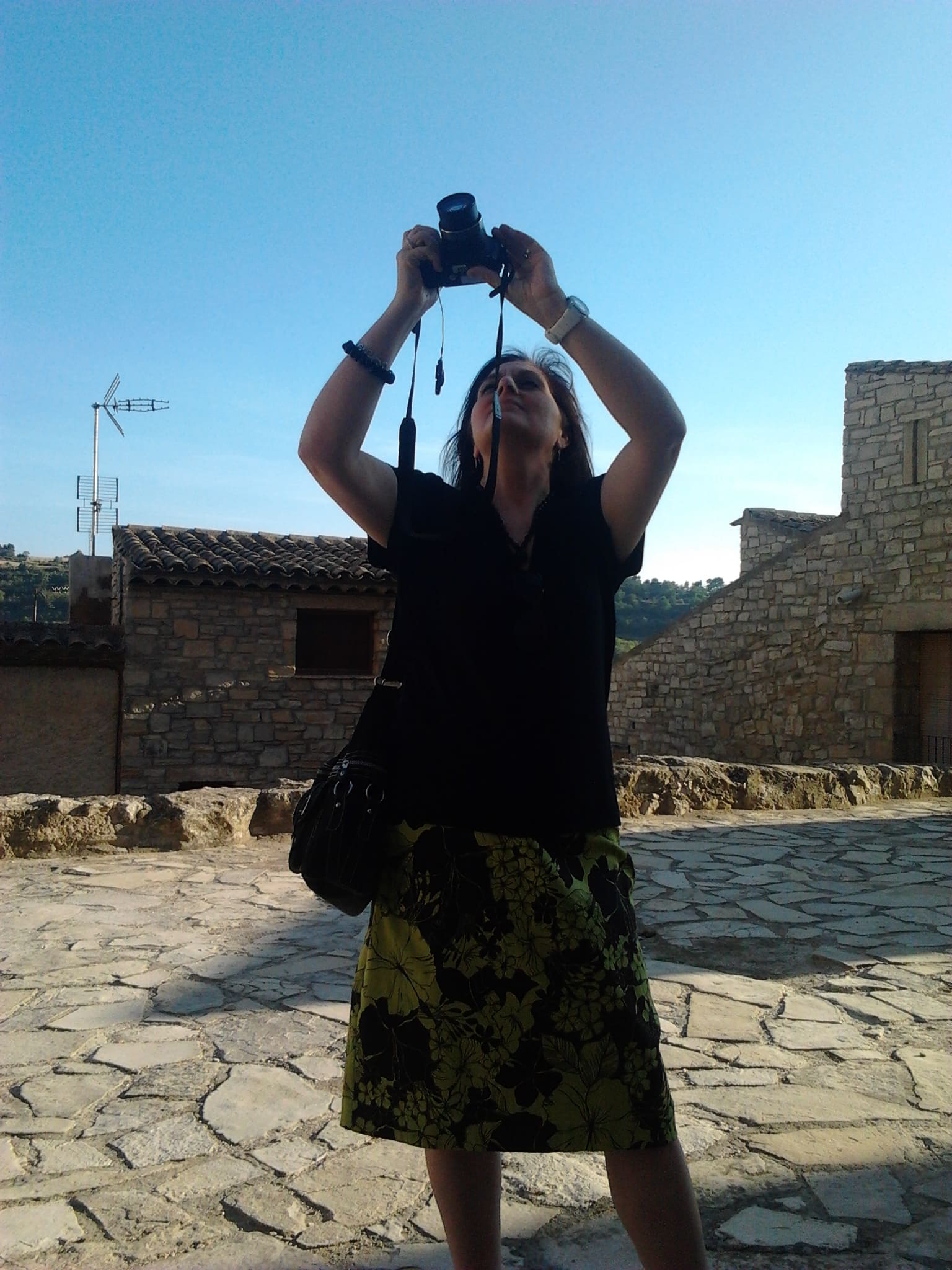 R&P is a creative studio that developes surface design projects. From Catalonia, we design for the world.
Roses & Patterns takes the initials from "Rosalia Pomés", its creator, who loves and lives art, nature and communication. His painting is a game between planning and randomness.
She starts by working on a subject and a palette that allows her to freely play with the idea, texture and composition.
During the creative process, she likes to capture the essence of each subject, instead of representing a faithful interpretation of reality. By doing so, the creator is alowed to develop new ideas from unexpected discoveries.
Rosalia enjoys researching designs from all cultures and eras. With her camera, she photographs samples, patterns and colors of everyday life. She describes herself as a very visual person, and she likes to observe the smallest details, which often take her to a larger project.
He was born in Valls (Catalonia) close to the Mediterranean Sea, and she spent her childhood between coloured paintings, pencils, sewing needles and fabrics. Thanks to her mother, who was a dressmaker, she grew up in love with the fabrics.
She studied at the School of Art and Design in Tarragona, where she learnt about different specialties.
She has made many individual and collective exhibitions of paintings and jewelry, and now she is working on stamping designs for various applications.
Her work reflects her love for colors and nature. She traditionally uses colored waxes, watercolors, acrylics, collages or ink, and then she moves the results to the digital world without losing either originality or essence. She is also interested in playing with pictures captured by herself and turn them into patterns.
In her free time she loves writing, reading, knitting, doing marmalade, watching a good movie and be with her family and friends.
www.rosesandpatterns.com
R & P és un estudi creatiu que desenvolupa projectes de disseny d'estampats. Des de Catalunya, dissenyem per al món.
Roses & Patterns pren les inicials de "Rosalia Pomés", la seva creadora, que estima i viu l'art, la natura i la comunicació. La seva pintura és un joc entre la planificació i atzar.
Comença amb un tema i una paleta que li permet jugar lliurement amb la idea, la textura i la composició.
Durant el procés creatiu, li agrada capturar l'essència de cada tema, en comptes de representar una fidel interpretació de la realitat. A partir d'aquí, desenvolupa idees noves que porten a descobriments inesperats.
L'autora gaudeix de la recerca de dissenys de totes les cultures i èpoques. Amb la seva càmera, fa fotografies de mostres, patrons i colors de la vida quotidiana. Es descriu com una persona molt visual, i li agrada observar els detalls més petits, que sovint la porten a un projecte més gran.
Va néixer a Valls (Catalunya), prop del mar Mediterrani, on va passar la seva infància entre pintures de colors, llapis, agulles de cosir i teles i, gràcies a la seva mare, que era modista, es va enamorar dels teixits.
Va estudiar a l'Escola d'Art i Disseny de Tarragona, on va aprendre diferents especialitats.
Ha realitzat nombroses exposicions individuals i col·lectives de pintures i joies, i ara treballa en estampació de dissenys per a diverses aplicacions.
El seu treball reflecteix el seu amor pels colors i la natura. Tradicionalment, utilitza ceres, aquarel·les, acrílics, collages o tinta, i després porta les imatges al món digital sense perdre l'originalitat ni l'essència. També li interessa jugar amb imatges capturades per ella mateixa i convertir-les en patrons.
En el seu temps lliure li encanta escriure, llegir, teixir, fer melmelades, veure una bona pel·lícula i estar amb la seva família i amics.